We tell you about the feat of Alessio who, with his faithful bicycle, left Italy to join Carla, a volunteer in the Civil Service of Isla ng Bata in the Philippines. The two started the Islachica project to support our family home and give even more value to their story.
Alessio is a 29-year-old boy with many projects, a job, a very full life. In this life there is also Carla, her girlfriend, who leaves for the Philippines one day in September, where she will stay for almost a year, bringing her support to the girls that Isla welcomes into the Family Home. Just after receiving confirmation of Carla's departure for her year of International Civil Service, Alessio decides it's time to dust off that dream: a long journey on his bicycle, across the world. However, he does not limit himself to organizing it but also decides to give it a special value.
Thus was born the Isla ChiCa project, a dream still in progress, starting from Parabiago and directed to Calabnugan. Alessio's goal is to cover 20,000 kilometers on his bicycle, to reach Carla by June. For every kilometer travelled, he would like to collect one euro, so as to complete all his stages with 20,000 euros to donate to the Family Home for the purchase of food and basic necessities and to cover the needs of the structure for an entire year.
The first stages were pedaled together, he and Carla, then Alessio continued on the saddle of his bike, crossing a thousand places and experiencing a thousand experiences.
His adventures told on social media allow us to travel alongside him through Greece, Georgia, Turkey, Armenia, Oman and many other wonderful countries.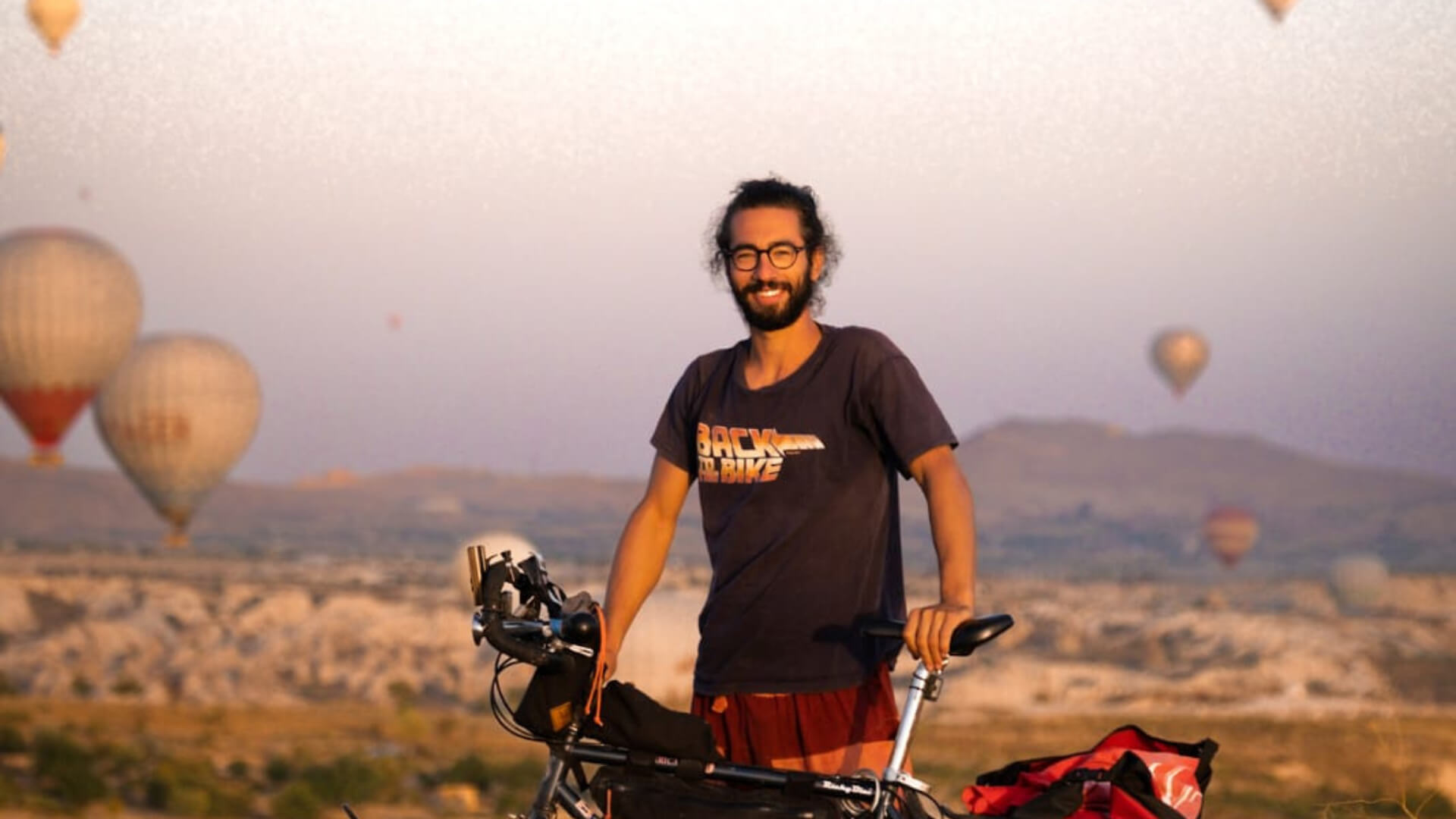 Alessio is one of the dreamers of Isla. His story is one we like to tell, which speaks to us of solidarity, selfless support, generosity and madness. The madness, the beautiful one, which we told with Francesco's feat last year, but which continues to travel on the pedals and in the hearts of those who decide to be by our side, to protect the rights of every child!