Having temporarily put down his beloved bicycle, Francesco – president of Isla ng Bata – is about to try his hand at another of his small big businesses: running the marathon in Rome, the city where Isla was born. The goal is always the same: to involve more people possible and support the activities of the Association in the Philippines.
Francesco's solidarity enterprise for Isla has now become a fixed appointment and after last year's ride, this year we will all race together, to reach the most important goal: the future of the girls and boys we welcome in the Family Home.
It all starts with an amateur marathon in Dumaguete, a town near Calabnugan in the Philippines, on the occasion of the Sandurot Festival, held in early November.
Francesco, Flora, with the volunteers and the operators of the structure and also accompanied by the older girls of the Family Home have decided to participate in the two planned marathons (5 and 21km). With effort and commitment they have all reached the finish line!
From there the idea of repeating the experience in Italy was born and what better occasion than the Rome Marathon? The city that saw the birth of Isla ng Bata and its founders.
So after a quick word of mouth, the first volunteers immediately took action and started training. Like Michele who decided to participate in the "WeRunRome" on December 31st, a foot race of 5 and 10km, bringing a bit of Isla with him.
«I ran it to prepare for the Isla appointment for this 2023: the 42km Marathon and the 10km Relay which will be held on Sunday 19 March. An opportunity to enjoy the most evocative streets of Rome and at the same time support the cause of Isla. Closing the year with a medal and with the shirt of our Association gave me even more energy in view of March. Run…Isla, run!"»
These are the words of Michele who, quoting "Forrest Gump", conveys all his enthusiasm for this next appointment.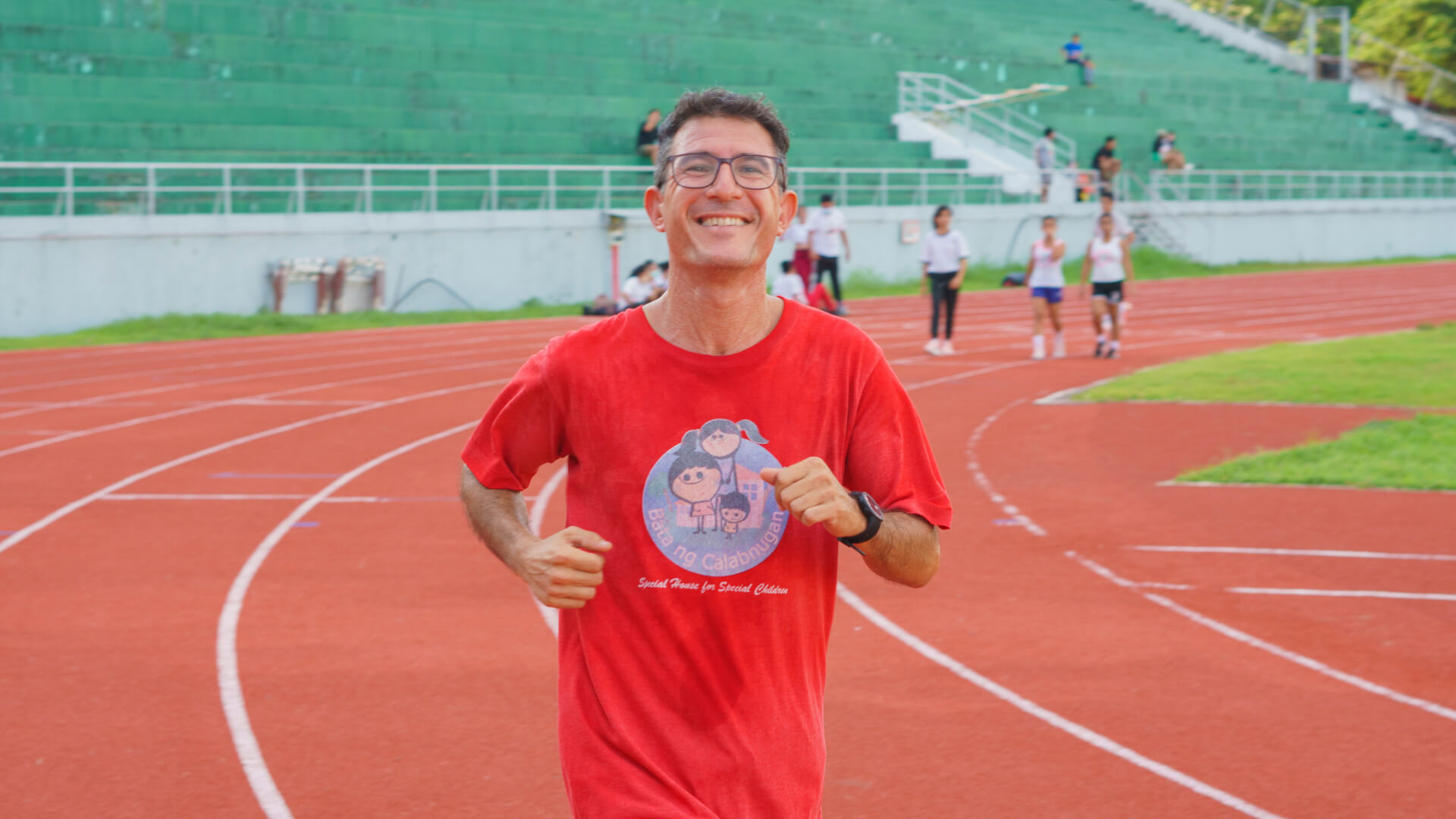 And so, following the example of Francesco, Michele, the volunteers of Isla, we just have to prepare for this new, great solidarity enterprise in which we can participate by bringing the colors and the cause of Isla.
Stay tuned because soon we will communicate all the ways to participate to run with and for Isla ng Bata – L'Isola dei Bambini!